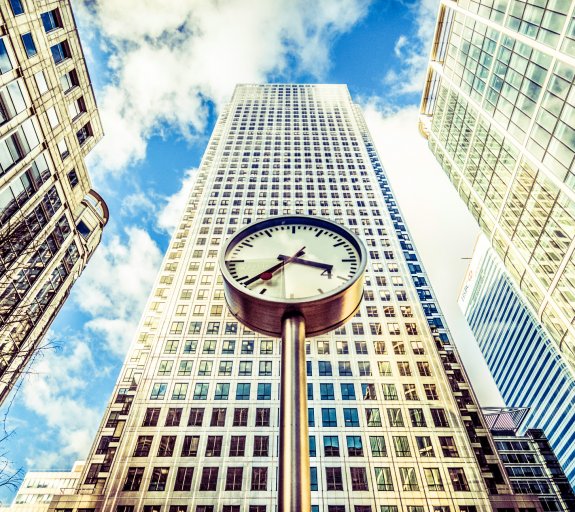 Take Two: Fed and ECB hike rates; IMF raises growth forecasts for Asia and Pacific
---
What do you need to know?
The US Federal Reserve (Fed) raised interest rates by 25 basis points (bp), to a range of 5%-5.25% – its highest level in 16 years as it continues to fight inflation. After 500bp of hikes since March 2022, the Fed has now exceeded all tightening cycles since 1980. The central bank softened its language around future rate increases, striking a more neutral outlook, but leaving the door open to future hikes depending on the evolution of data over the coming months. Fed Chair Jerome Powell reiterated his view that the US would avoid a recession, on balance, but also said inflation was unlikely to fall rapidly from historically high levels, discouraging market expectations for possible rate cuts in the short term.
Around the world
The European Central Bank (ECB) raised its key interest rates by 25bp to 3.25%, a slowdown in its recent pace of hikes – but indicated that there was "more ground to cover" with inflation still elevated. ECB President Christine Lagarde reiterated that the bank continues to follow a data-dependent approach, but its decision reflected the view that "the inflation outlook continues to be too high and for too long". This came after headline inflation increased slightly to 7.0% in April from 6.9% in March, driven by rising energy and services costs – though core inflation, excluding energy, food, alcohol and tobacco, fell to 5.6% in April from 5.7% the previous month.
Figure in focus: 4.6%
The International Monetary Fund (IMF) raised its 2023 growth forecast for Asia and the Pacific to 4.6%, following 3.8% growth in 2022 – and above the 4.3% forecast in October 2022, to reflect fresh momentum from China's reopening. The IMF predicted the region's economies would account for 70% of global growth this year, but warned of risks from persistent inflation, weaker global demand and wider market volatility. Meanwhile, China's Caixin manufacturing Purchasing Managers' Index (PMI) showed unexpected contraction in April, at 49.5 after 50 in March, driven by a fall in orders and weak domestic demand. The services PMI remained in expansion territory, but fell to 56.4 from 57.8 the month before.
Words of wisdom:
Petersberg Climate Dialogue: An annual meeting for representatives from more than 40 countries to share their views and ambitions ahead of the next United Nations climate change conference. The first Petersberg Climate Dialogue (PCD) took place in 2010, with the goal of improving communication between leaders after difficult negotiations at COP15 in 2009. It is named after the area in Bonn, Germany, where the first forum was held. At last week's 14th PCD, COP28 President-designate Dr. Sultan Al Jaber called for a tripling of renewable energy capacity by 2030 and said this year's conference in the United Arab Emirates would dedicate a day to health for the first time.
What's coming up
On Monday the Bank of Japan (BoJ) publishes the minutes from its latest monetary policy meeting and on Tuesday, China reports its trade balance. The latest US inflation data is released on Wednesday while China reports inflation data on Thursday. The Bank of England announces its interest rate decision on Thursday while the BoJ publishes its Summary of Opinions. Friday sees publication of a preliminary estimate of UK first quarter GDP growth. Turkey's general election takes place on Sunday.