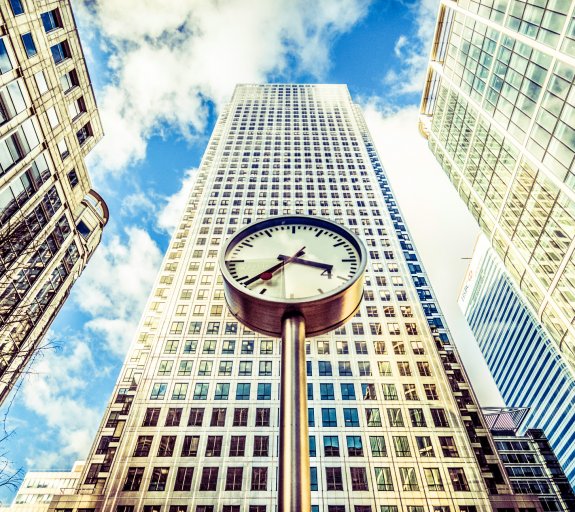 Take Two: Inflation eases in US and China, UK hikes rates again
---
What do you need to know?
US annual inflation eased for a 10th consecutive month in April, falling to 4.9% from 5% in March – its lowest level in two years, following a series of interest rate rises from the Federal Reserve (Fed). Meanwhile, core inflation, excluding food and energy, slowed to 5.5% from 5.6% in March, potentially making room for the Fed to pause its rate hiking cycle in June. In China, the Consumer Price Index rose 0.1% year-on-year from 0.7% in March, the lowest since February 2021. However, this reflects lacklustre demand in the world's second largest economy, and the potential need for greater economic stimulus to drive its post-pandemic recovery.
Around the world
Eurozone consumers have become more pessimistic about inflation and see prices rising at an annual rate of 5% in a year's time, according to a March survey from the European Central Bank (ECB) – versus 4.6% in the previous survey. Hardened expectations could help dissuade the ECB from pausing its rate-hiking cycle, an idea supported by comments from ECB President Christine Lagarde who said during the week that "the fight is not over". The Bank of England raised rates again, hiking by 25 basis points to 4.5%. It raised its forecast for UK GDP over the coming three years by the most in its history and now no longer predicts a recession this year. Official GDP data the following day showed growth of 0.1% for the first quarter (Q1), including an unexpected 0.3% contraction in March.
Figure in focus: 1,206
The number of mutual funds and exchange-traded funds with a climate-related mandate reached a record 1,206 at the end of 2022, up from 950 the year before, according to investment research firm Morningstar. These funds had about $415bn of assets under management, and proved more resilient than the broader market, declining 1.4% in 2022 compared to an 18% fall in global fund assets.[1] Europe was the largest and most diverse market for climate-related funds, followed by China, which overtook the US two years ago, Morningstar said. It also expects the US Inflation Reduction Act to spur an increase in the number of climate-related funds this year.
Words of wisdom: Pangenome
A new, more diverse map of the human genetic code based on information from 47 people from Africa, Asia, the Americas and Europe – 20 years after the completion of the original human genome project that was based on the DNA of only one person. The new pangenome, by including a broader sample of the global population, could enhance scientific knowledge around genetic variation as well as complex human conditions and diseases – potentially leading to the creation of new drugs and treatments for a wider range of people.
What's coming up
On Tuesday, China reports its unemployment rate for April, and the Reserve Bank of Australia publishes the minutes from its latest monetary policy meeting, where it increased its cash rate by 25 basis points to 3.85%. Elsewhere Canada announces fresh inflation data while the Eurozone posts a second estimate for Q1 GDP growth; the initial forecast came in at 1.3% year-on-year. Japan follows with its own preliminary Q1 GDP growth estimate on Wednesday, when the Eurozone also confirms its final inflation numbers for April. Australia announces its unemployment numbers on Thursday and Japan follows with inflation data on Friday.
[1] Source: Morningstar. Past performance does not guarantee future returns.