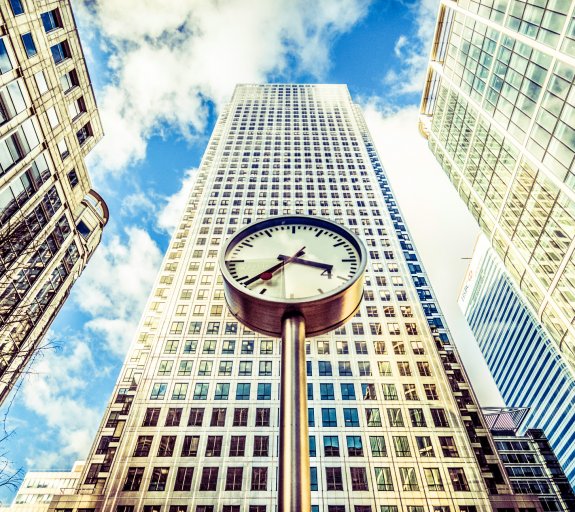 Take Two: US rate hike path "less certain"; German economy enters recession
---
What do you need to know?
US Federal Reserve (Fed) officials were "less certain" about the need for further policy tightening, according to minutes from their latest meeting where they unanimously voted on a 25-basis-point interest rate hike. Some Fed policymakers even noted monetary tightening was already "beginning to have its intended effect", though emphasised that further increases had not been ruled out. Fed economists also re-affirmed expectations for a mild recession later this year. Meanwhile, US GDP growth in the first quarter (Q1) was revised upwards, to an annual 1.3% from a previous estimate of 1.1% – though still its weakest growth since Q2 2022 and a drop from 2.6% growth the previous quarter.
Around the world
Germany slipped into recession in Q1 as the world's fourth-largest economy contracted by 0.3% on the quarter after a 0.5% fall in the final three months of 2022. An initial estimate of flat GDP growth was revised down and the data showed notable falls in household consumption and government spending. The balance between tackling inflation and protecting growth has been an enduring dilemma for the European Central Bank (ECB), which celebrated its 25th anniversary last week. Speeches by some ECB officials indicated they expect more rate hikes before the end of the summer. Meanwhile, the International Monetary Fund revised up its growth forecasts for the UK and no longer expects a recession this year.
Figure in focus: €23bn
New tax credits in France are expected to generate around €23bn of private green investments as well as 40,000 jobs between now and 2030, the country's Finance Minister said. The credits will be applied to corporate investment in wind and solar power, heat pumps and batteries, to help finance the decarbonisation of France's industrial sector and attract companies to invest in green technology. The measure is in part seen as a response to the US Inflation Reduction Act. Last week, France also banned domestic short-haul flights where there is a train alternative taking 2.5 hours or less, in an effort to cut carbon emissions.
Words of wisdom:
The Science Based Targets Network: A coalition of over 60 leading global non-governmental organisations, business associations and consultancies, working together to set science-based targets aimed at delivering nature-positive economic systems. The Science Based Targets Network has released a new framework to help companies assess their impact on nature, including measuring their contributions to land loss, freshwater pollution and biodiversity degradation. This could represent a significant step forward in corporate environmental reporting, intended to complement existing climate targets. The pilot will see 17 companies submit data on their nature impacts by year-end, setting targets accordingly.      
What's coming up
On Tuesday, Japan posts its latest unemployment numbers while a wave of Eurozone indictors, including the latest Economic, Industrial and Services Sentiment indices are released. India's Q1 GDP growth numbers are posted Wednesday – its economy expanded 4.4% year-on-year in the three months to December of 2022, down from 6.3% in the previous quarter. On Thursday, the Eurozone issues updated unemployment data and a flash inflation update – price rises were confirmed at 7% in April, slightly up on March's 13-month low of 6.9%. US jobs numbers for May are announced on Friday.